Qdot speaks on his career
Hip hop sensation, Fakoya Oluwadamilare, popularly known as Qdot, has emerged as one of the most sought after music stars rocking the music scene with hit songs in the last few months.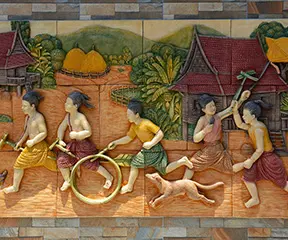 The singer (Qdot) in this interview with Segun Adebayo, speaks on his career and what to expect from him in 2020.
You have suddenly become the toast of many. Though it has been a long time coming, what have you been doing right?
First of all, I would like to thank God. He has been the one seeing me through all these years. The game actually started in 2004 and this is 2019, many fell and didn't rise again.
The game hasn't been easy but I thank God for that. It is hard work and grace. Being consistent is key and following the trends.
Before now, many people didn't believe in me but now that money is coming in, I have become important to them. Now, I get invited for shows from different parts of the world.
At a time when many people thought they had seen the best of Qdot, you emerged and gave the industry something to start talking about. What was the magic?
There is no magic in the game. It is just that in Nigeria, people want something different because of our diverse cultures.
You can't be serving them only rice, you have to spice it up next time you are taking the meal to them with beans or plantain. So, that is why you see me serving them with different things so they don't get tired.
I could decide to sing Fuji today, do celestial pattern or do normal hip hop song tomorrow. I just love to work across different genres.
It was alleged that you quit the music scene because much was not heard from you for months. What were you doing during the period?
Well, not that I wasn't releasing songs during those periods, it was just that I had a lot on my plate.
My parents, siblings and other people around me needed much care and the financial buoyancy was not there. Still, I had to make sure they were doing fine.
What I make from music is what I use to take care of them and myself. It wasn't that I quit music, I can never quit music, it's not possible. I will sing as long as I live.
The huge responsibilities drew me back a bit as I couldn't promote my music or shoot videos but I thank God that things are much better now.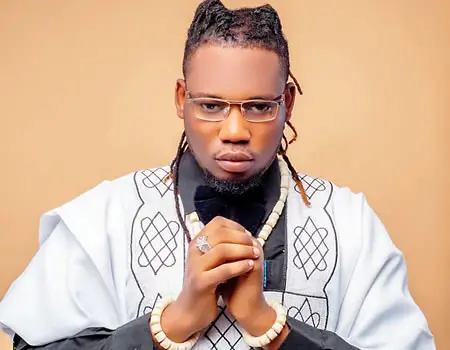 You have a unique way of singing that can be traced to your background with the white garment church. Was that where it all started from?
My dad is a Muslim while my mum is a Christian. When I lost my grandmother 20 years ago, I had to go back to my mum. So, I started going to church with my mum, then I got used to Christian doctrines.
One thing I love about the white garment church is the nature of their service and I fell in love with the way they sing.
Although my mum doesn't attend white garment anymore, I do attend Cherubim and Seraphim. It wasn't that I started from there, I just love their doctrine.
You have remained in the game for years. How hard has it been keeping up?
To keep revving, dropping hits back to back has not been easy. To survive in this part of the world, you have to keep releasing hit songs or else, you are out of the game.
Unfortunately, nobody is ready to help you when you fall, once you fall, that's all.
So, one has to keep working very hard. You have to be able to think outside the box to put together good lyrics.
Production is another essential part of music, you have to be audible, the beat must be well arranged, well mixed and mastered.
That's how I have been doing it over the years and God has been faithful. From 2014 till now, I have been dropping hits upon hits and that has made me remain relevant.
Even though many of us on the same genre hardly support one another, I have been doing my thing and God has been helping me. It is the blessing of God that has made my songs accepted.
You have recorded other songs before then that were below expectation, was there something you didn't do well then?
In fact, I have recorded many such as Orin Emi and more before my breakthrough. Gradually, I learnt that to make it in this industry, one must have a unique sound, great audibility and a simple hook that people can easily catch.
Maybe those were the things I didn't do right then but ever since then, I've been paying attention to details, even comments from fans.
My manager, Afolabi Hammed, always ensures that we make perfect music at a perfect time.
We have disagreements but at the end of the day, we smile.
Some people are of the opinion that Gbese was not an ordinary song. They believe it had some spiritual backing. What do you think about this insinuation?
There is no lie about that. It had spiritual backings because my God is so powerful to the extent that He made my music spiritual.
Some people think that I may have gone fetish. There is no charm, it's just God. My mum is a prayer warrior and that does a lot in my life.
It's the Lord's doing. Mind you, that is the title of a track on my album – The Lord's doing.
When it comes out, you will understand me better. Actually, 'Gbese' was just one of the many songs on my hard drive that I didn't even think could be a hit, though I try as much as possible to work hard on all my songs.
I love quality things and I pay attention to details. I make sure I record at least a song and sometimes two a day in my private studio.
Back to how the song came alive, TM9ja wanted to make a song with me and after we recorded a song together, I played him 'Gbese' to get his opinion.
When he heard the song, he said 'Qdot you have to drop this song; this is the song, it's a hit.' So, I opened the file and retouched it.
But people criticised the song, perhaps because of the people you praised towards the end of the song. How did you feel about that?
My style of music is Afro-centric and can be compared to the like of the late legendary Haruna Ishola, Yusuf Olatunji, Dauda Epo Akara.
It was peculiar to them that they praise some people or at least one person towards the end of their songs.
Our Yoruba people want artistes to praise them and that's the only platform I use to appreciate those who have been supporting my career from the very beginning.
I don't have a record label, I go through all the stress alone. I don't just praise anyone, they are people who have invested and are still investing in my career.
They have been criticising this for a long time but funnily, when another song drops, they are eager to listen to that part.
You dropped a song, Caution, recently. What was the inspiration?
Yes, it is Caution, a Gongo Aso cover. I thought I just had to express myself in that song because a lot is going on in the music industry.
We have many snakes and backbiters in the game. I had been respecting them but I think I have to raise my head up to greet them now because they have lost their value, I don't care anymore.
If you disrespect me, I will do the same. I am a king in my own right and anyone who passes his boundary will be dealt with.
I can be submissive and respectful but only to those who respect themselves. When you stoop low for them, they tend to take advantage of you, so I just had to express myself in that manner.
The person I was hitting hard on that track knew very well that I was ready for war. Next year is music war.
They have to stand properly or we throw them off the throne and send them into exile.
They couldn't support their fellow artistes, yet they deride up-and-coming artistes who use Yoruba language as they do.
People say you are a local artiste. Isn't that affecting your brand to break into the international market where bigger endorsements lie?
I don't allow that to affect my focus. My style is mine and nobody can take that away from me.
I do Afro-centric music which is based on my local dialect and I thank God millions of people appreciate it.
They say I am local but I keep making more money than those who claim to do 'porsche' songs.
Don't be deceived by what you see on the internet.
What I do for my family, many of them cannot afford to do such. I have taken my parents to Dubai and I am planning to take them to Canada on their next trip.
Without doubt, I have made positive impact on a lot of people in and around my family from what I make from music.
My career has afforded me the opportunity to visit and perform in many countries around the world, including Germany, Ireland, United Kingdom, Egypt, Qatar, and Dubai.
I will like to remain local and make money if that's the game.
Check out the latest track from fast rising singer Qdot. This one is titled "Gbese".
When are you dropping your first album and who are you featuring on the album?
Definitely next year, around February or March. And trust me, the album is more than a movie.
You will see more of Qdot. It is called 'Alagbe' and it is going to be one of the best indigenous
albums because I am putting all I have in it. But for now, I won't mention the artistes I will be working with.
Tell us a few things that your fans don't know about you
They might possibly not know that I am still working on my clothing line which will come to life in 2020 by God's grace.
Then a lot of people don't know my religion, they keep asking whether I am a Muslim or a Christian.
For the record, I am a Christian whenever I find myself in a church and if it is in a mosque, I worship, because I believe we serve one Go
Nigerian Musician Qudus Oluwadamilare Fakoya, popularly known as (Qdot Alagbe) has taken to Instagram to express his love for his mother on her birthday and to showcase the special gift he gave to her.
TRENDING SONGS
Share this post with your friends on
One Response